Thumb through our galleries which highlight events, exhibitions, and the day-to-day here at the Green River Valley Museum.
gallery
Burnham Building
Cabin Yard Entry
What a guest sees when they walk out of the Front Building into the Cabin Yard.
End of the Boardwalk
The Post Office and Black Family Homestead Cabin from the end of the boardwalk at the Burnham Building.
Interior - Black Family Cabin
The Black Family Homestead Cabin is one of the oldest standing structures in Sublette County. Built on the Black Family Homestead in the late 1800s or early 1900s, the cabin was relocated to the GRVM for preservation and educational purposes.
The floors and ceiling were renovated, but the rest of the cabin is original. The original building would have had a dirt floor, less furniture, and was somehow home to a family of six!
Halfway Post Office
The Halfway Post Office was located in the town of Halfway, WY. It was a stop for the famous Pony Express, and is in excellent condition. The floor and half the ceiling were remodeled, but the rest is original.
Hardhats & Stetsons 2019
Waterhole #3 hosted our annual Hardhats & Stetsons auction!
An Auction Item from Hardhats & Stetsons 2019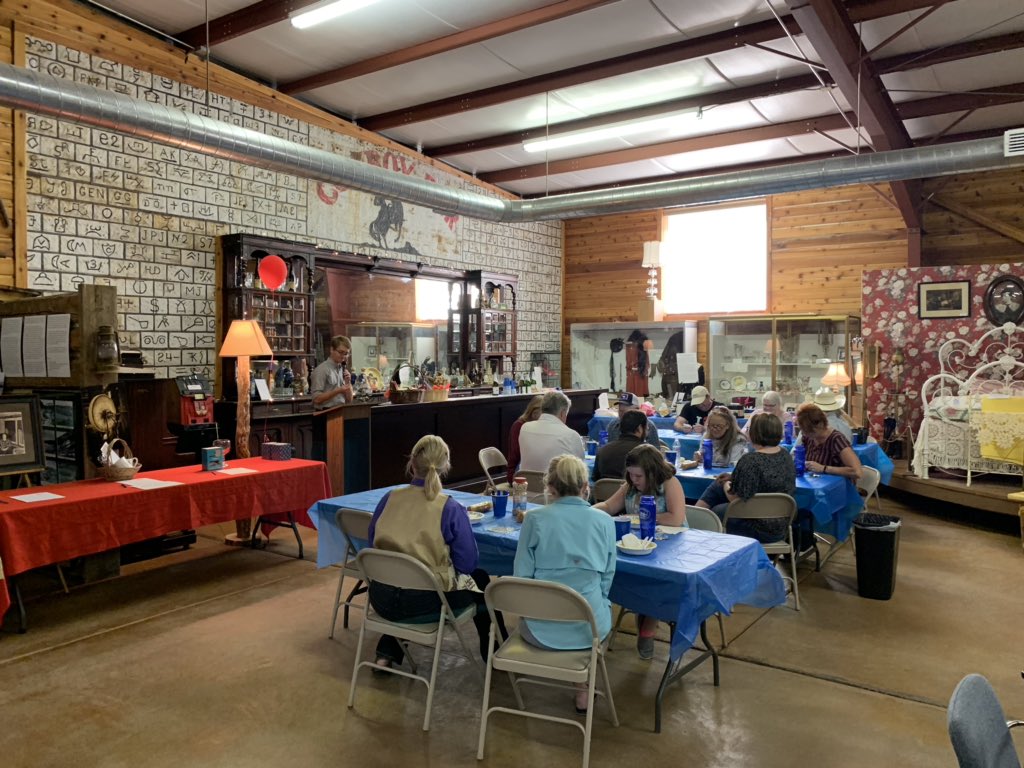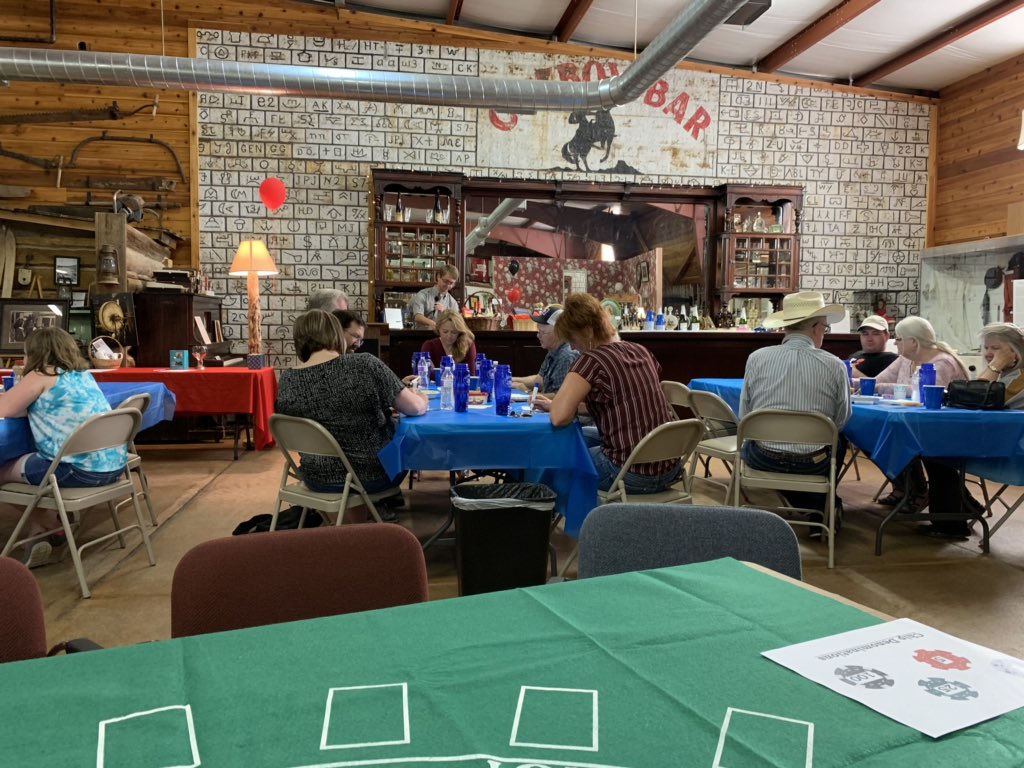 Casino Night 2019 Winners